7 Layer Bean Dip Recipe
Football season is finally back! This seven-layer bean dip recipe is a quick and easy way to feed your team. Be sure to share this recipe with a friend and follow our YouTube Channel to receive alerts for more content like this!
Ingredients
One can of refried beans (16 ounces)
One cup of prepared guacamole
One carton of sour cream (16 ounces)
One packet of taco seasoning
Two cups of shredded cheese
One cup of chopped tomatoes
A half cup of sliced black olives
A half cup of sliced green onions
One large bag of tortilla chips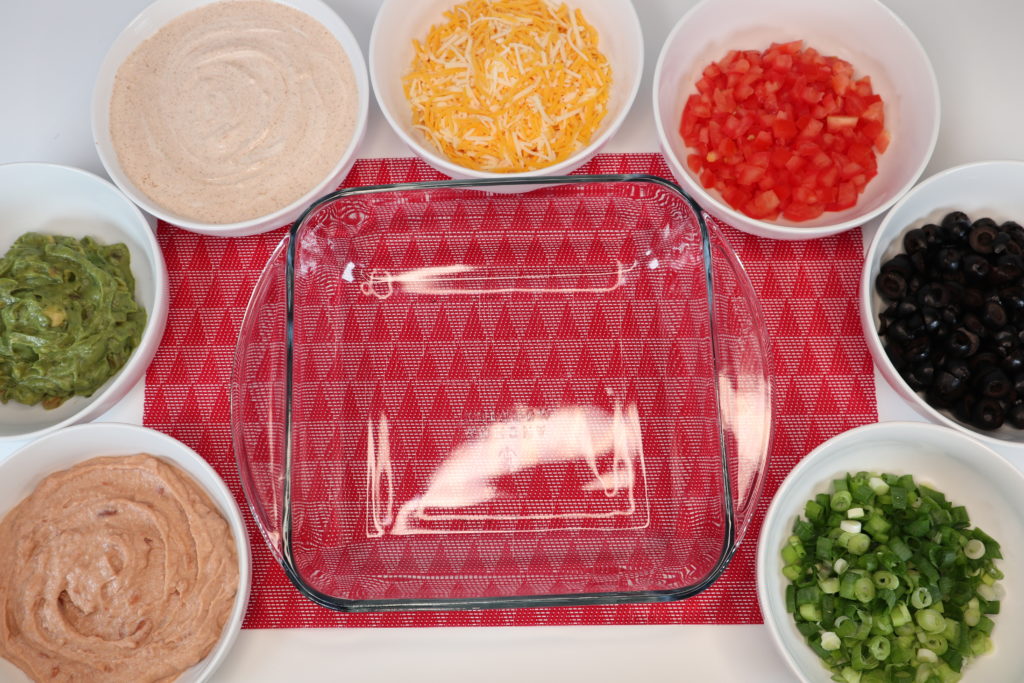 Instructions
Start by spreading the refried beans in a serving dish
Spread the guacamole over the refried beans
Mix the taco seasoning into the sour cream
Spread the seasoned sour cream over the guacamole
Sprinkle on the layer of shredded cheese
Add a layer of chopped tomatoes
Sprinkle on the sliced black olives
Lastly, add the layer of sliced green onions
Serve with tortilla chips and share it with a friend!
According to Wikipedia, seven-layer dip is an American appetizer based on ingredients typical of Tex-Mex cuisine. The first widely published recipe (1981, Family Circle magazine) called it Tex-Mex Dip without reference to any layers. The dish was popular in Texas before the recipe first appeared in print.

Source: https://en.wikipedia.org/wiki/Seven-layer_dip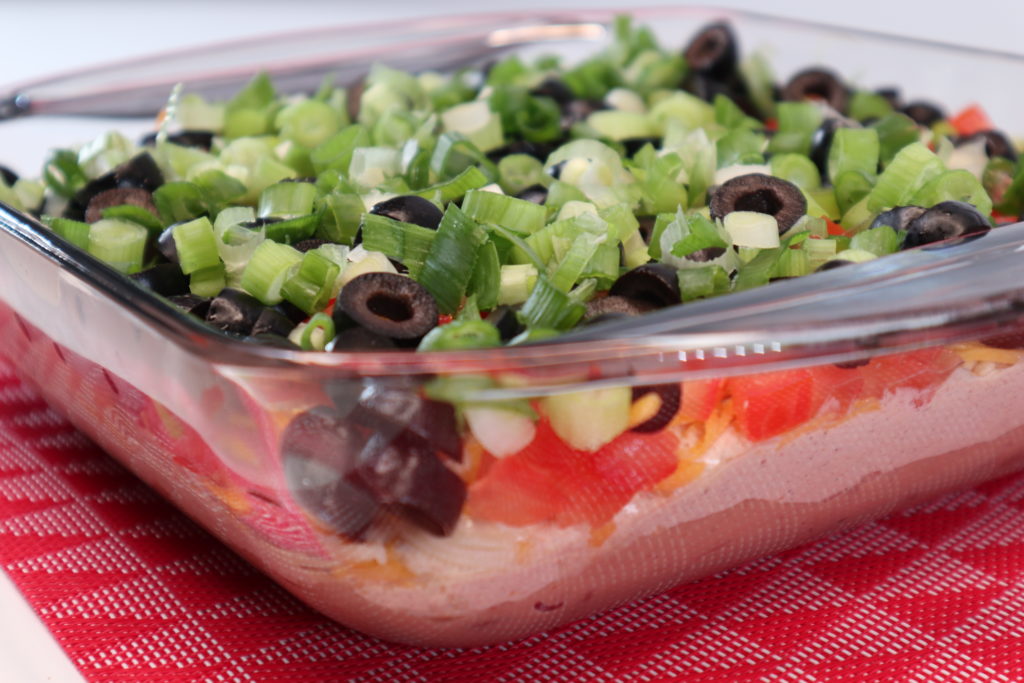 Seven Layer Bean Dip Recipe | @RentMyStudio | Shot On Location At Picture Studios