Things To Do At Keeley Park
Have A Photoshoot By The Lake
One thing that Keeley Park has in common with Picture Studios is that it is a GREAT place to have a photoshoot. If you are looking for an outdoor location for a photoshoot near Greensboro, Keeley Park is definitely worth the drive. The park is located at 4100 Keeley Road, McLeansville, NC less than 20 minutes from our hourly photo studio.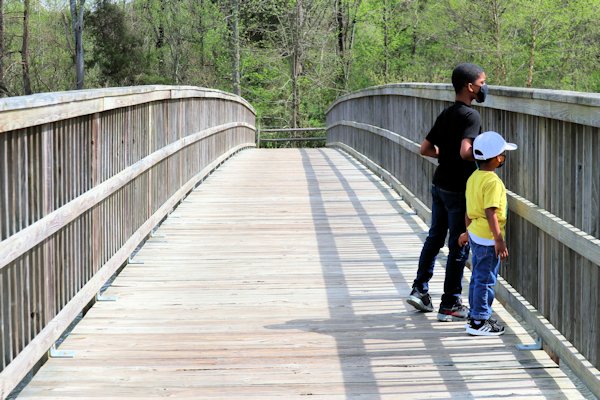 Reserve A Picnic Shelter
Whether you are celebrating a birthday, graduation or holiday on the weekend, Keeley Park is a cool place to create memories. The park features multiple picnic shelters that can be reserved in advance.
Race Around The Bike Track
The bike riders in your family will absolutely love the pump track at Keeley Park. It is near the Community Garden with plenty of parking.
Enjoy The New Playgrounds
The Up In The Air Playground at Keeley Park is one of the many reasons why the Greensboro Parks And Recreation Department is so well regarded across the country. Designed as an all inclusive playground, Up In The Air is accessible for children of all abilities.
Find Yourself On A New Path
In addition to multiple outdoor trails for runners and walkers alike, Keeley Park also features an Outdoor Adult Fitness Park which includes the four main elements of a well rounded exercise program.
Visit The Community Garden
The Keeley Park Community Garden is an absolute gem for anyone with a green thumb. The garden features lush landscaping and a greenhouse along with a garden shelter near the main entrance area.
Don't Forget The Splash Park
Although many adults refer to it as "The Sprayground", most kids in Greensboro simply call it the coolest place on Earth. The outdoor splash park is ideal for young children and non-swimmers and is located at 4110 Keeley Park Road at the Sprayground entrance.