Meet Kaleah Rodgers Of The Charlotte Sports Foundation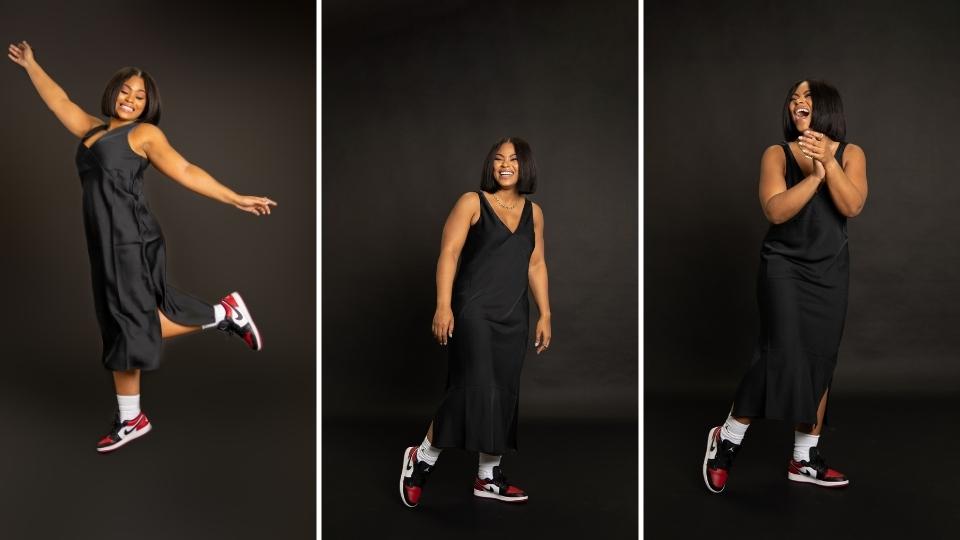 Kaleah Rodgers is part of the team that is taking Charlotte to new heights.
The Charlotte Sports Foundation is a nonprofit organization that is dedicated to promoting the city of Charlotte. CSF enhances the quality of life for its residents and supports the Charlotte business community by hosting unforgettable, high-profile sporting events that reach millions of fans every year and generate millions of dollars for the Queen City.
INSIDE Monthly Magazine had the opportunity to sit down with Kaleah Rodgers for an interview at Picture Studios in Charlotte, NC. Kaleah is the Director of Administration and Events for the Charlotte Sports Foundation and began her career as an intern at CSF.
Discover why she chose a career in sports.
Find out why she was a Saints fan as a child.
Learn about her upcoming projects & events.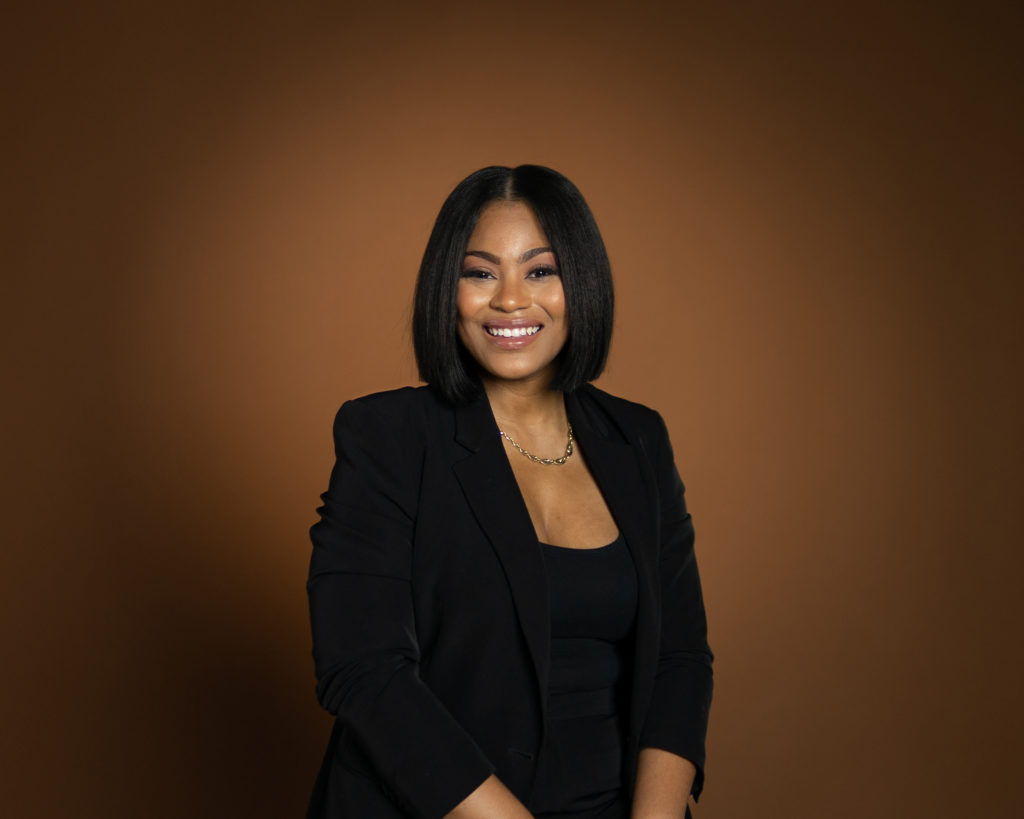 What was it like growing up in Mobile, Alabama?
Kaleah: I grew up around a lot of cousins and other close family. In the summertime, I remember being at my grandmother's house and running around the neighborhood. You know…just staying close to the streetlights and taking the dog with you to feel safer. Everybody took care of each other, and we all knew one other. Both of my grandmother's lived around the corner from each other so it was just a big community.
Football was always on TV. In Alabama, we have no professional sports teams, so we are really big on college football. In Alabama you either cheer for the Tide or you cheer for Auburn. My family was divided because my dad went to the University of Alabama and my mom's side of the family was full of Auburn fans.
As far as the NFL, we were Saints fans because New Orleans was only an hour and a half drive away. My first NFL game was in New Orleans. I still remember being there as a seven-year-old in the nosebleed seats looking in my dad's binoculars to see my favorite player, Ricky Williams. My little brother went to sleep but I stayed up the whole game. I was just so excited, and it was a very memorable moment for me.
What steered you into a career path in sports?
Kaleah: When I was a student at Alabama, one of my friends from my hometown told me that she did student recruitment for the football team. She told me that she got free tickets to all of the home games and that on gamedays, she would show the prospects around and try to get them to come to Alabama.
I'm only 5'2″ so being an athlete was not my destiny. I didn't want to be a mascot, so working in the athletic department was a way to be around sports.
I tried it and I started seeing the behind-the-scenes operations of how the games were put together. There was literally a team full of women that nobody knew about that put the recruiting efforts and the business side together for the Alabama football team. I thought that was really neat. They were very welcoming and really nice ladies that were always dressed to the nines. So, I started working in recruiting and then they eventually asked me to work inside the football office. They only allowed a select few students to work in the office, so I was really happy about that. That's when I really started to see the business side of things like team operations, how coaches handle interviews on the PR side, how we did camps, how we set up game days and how we would work with compliance. It was really fast moving and a lot of fun.
My major in college was sports broadcasting because I loved talking about sports and thought I wanted to be in front of the camera. With sports broadcasting, however, you have to be willing to move. A lot of times, you start at a news station in a small town and just build and grow from there. I really liked the business side and when I got exposure to bowl games as a student worker, I decided to focus on that instead. I applied for an internship for a bowl game in Charlotte and that's how I ended up here.
What's the difference between a classic and a bowl game?
Kaleah: A classic game is a kickoff game that occurs during the very first week of the football season. Classic games are contracted years ahead of time by the Charlotte Sports Foundation directly with the schools. Bowl games are the postseason reward for teams that do well during the season. They are different because we contract with the conferences as opposed to the schools. In even years, our bowl games feature a matchup between an ACC school and a Big 10 school and then on odd years, we pair an ACC school with a SEC school.
This year will be our first HBCU match up and it will feature North Carolina A&T versus North Carolina Central to start the college football season. It will be at Bank of America Stadium in Charlotte, NC on Saturday, September 3, 2022.

Kaleah Rodgers is the Director of Administration and Events for the Charlotte Sports Foundation
What does community service mean to you?
Kaleah: It's definitely a passion of mine. Growing up, I spent summers on the other side of the tracks while visiting my grandparents. I got to see both sides of the spectrum because I saw where my parents grew up before they moved to an upper-class neighborhood. Seeing people that I played with and cared about helped me to understand that it's not their fault that they didn't have the means that I did. Their parents worked day in and day out and it was just a privilege for me to have parents who were financially able to expose me to different things. My mom would put me in a lot of clubs and programs when I was in high school because they were things she didn't have as a child. She wanted better for me than what her mom was able to give to her growing up. As a parent I see that now and then I also feel for those who don't have. As far as giving back, just giving someone exposure and attention can be priceless. If I can just show them that I care and expose people to different things in life, then that's a win.
What is a typical day like at the Charlotte Sports Foundation?
Kaleah: No day is the same. What I like about CSF is that everybody is different. Everyone has a different personality, but we all get along and can joke with each other. One thing that I really enjoy and like about the Charlotte Sports Foundation is the amount of opportunities that we have and the different events that we keep adding. Getting to think outside the box and grow professionally has been a joy for me. I have been able to do things that I have never done before like basketball events at the highest level. Being able to collaborate with all these creative minds and bring that energy to Charlotte has been crazy. Sometimes I still pinch myself and ask, "am I really doing this"? I never thought that when I applied to be an intern at the Charlotte Sports Foundation for a bowl game that I would be doing all of these different things. From baseball to working with different schools to doing things like the Jumpman Invitational and the President's Cup has just been very rewarding.
How would you describe the bowl game experience?
Kaleah: That is a reward for the players. It's their postseason so it's us saying "Good job. You guys had a good season. We want to bring you to our city and show you how great Charlotte is". We host the players for the week that they are here, and we make sure they have fun while doing things that are unique to the city. We give them the NASCAR Experience where they ride along in the car at high speeds. It's fun to see their faces and reactions and know that that's a bucket list item for many of them. Nothing is too programmed. We just try to do things that they think is cool and interesting so that they want to come back to Charlotte.
Do you feel you can be yourself in corporate America?
Kaleah: I think we all kind of struggle with that. One of the reasons why I moved to Charlotte is that I felt like I could contribute and have my voice heard more often. When I started interning at the Charlotte Sports Foundation, they would ask for my opinion in meetings which was just a culture shock for me. I would think, "Really? You really care about what I have to say"? And then seeing people like Donna Julian in the front office of the Hornets and people that look like me in the front office of the Panthers just made me say, "Wow! There's really opportunity and everybody's getting along here". I know we all have that subconscious feeling that when you walk into a room you have to find your tribe. Rosalyn Durant was on our speaker series recently and we talked about intentionally placing yourself in different groups. We all play it safe because that is how society has conditioned us but being intentional about where you put yourself is really important as well.
You can play it safe and try to find people who look like you when you walk into a room, but what does that do? Why not sit somewhere else and make your presence felt? You don't always have to sit in the corner or somewhere that is comfortable. Sometimes making yourself uncomfortable is actually the best thing to do.

Special Thanks to Kaleah Rodgers, Miller Yoho and the entire staff of the Charlotte Sports Foundation